So I have been making crafts at work lately -- sorry I didn't get any pics before giving them away! Well last Thursday (actually Friday at 1am) I went to lunch (Which means I walked around Wal-Mart) I was so saddened to see that all the fabric was gone!! Yup my local wal-mart quit selling fabric -- worst part I MISSED THE SELL!
Then I thought "Well maybe I will do something with yarn." So I was walking around what was left of the crafts I found "Knifty Knitter" looms, and they are awesome! So easy to use. I got the rectangle purple one, it came with the hook and a book. And I got some pretty yarn that was on sale too!
Here is the loom :
And here is my progress after about 15 minutes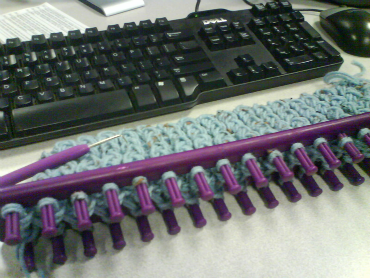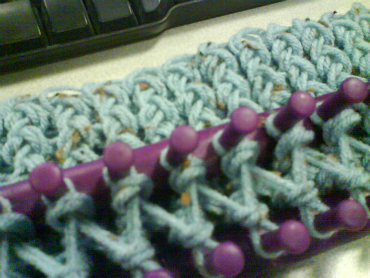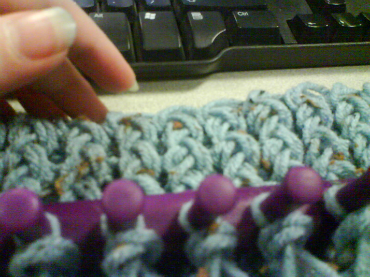 Did I mention that I don't know the first thing about knitting. . .but this is soo simple! I really recommend it to anyone and everyone that would love to knit but doesn't know how!
Click here
for the basic instructions on how to use the purple loom
Anyway, I'll post more when I'm done!