So I was really inspired by Ann Marie's (
The Soap Queen
) videos, the ones I'm talking about are
here
(Swirling) and
here
(Packaging) . . .and well you know me, I love making things.
I decided to make a loaf, I think it turned out great! I am so loving Melt&Pour soaps right now!
I didn't have a loaf mold, but I picked up an Ice Cube Bin from Wal-Mart for under 2.00! And it worked perfectly, had just enough give for the soap to pop right out.
It's a bit long, but still works (took about 50oz of soap to get the loaf the right height)
Anyway here is a picture of the Ice Bin, well the side of it anyway. . .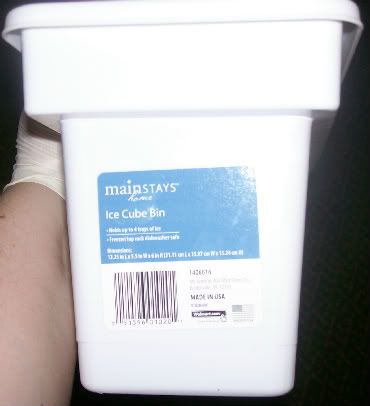 I made the loaf with a mix of Clear and Goats Milk bases, the scent is Rose Jasmine. And I used a combo of Shimmery Blue, Shimmery Pink and Flat Purple colorings (and yes Shimmery is a technical term)
So here is the whole loaf, fresh out of the "mold"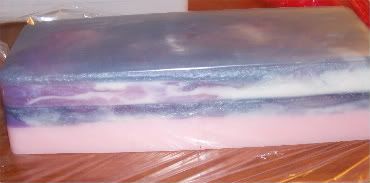 And here is a already wrapped bar. Now I just need to print up some labels.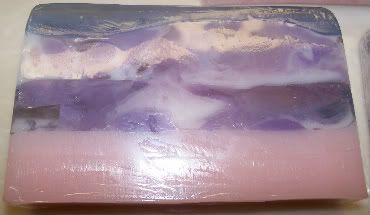 And finally because I can never to anything perfectly, I cut a bar and well messed it up. So I kept cutting and made 1oz size chunks, I'm calling it Soap-To-Go :)